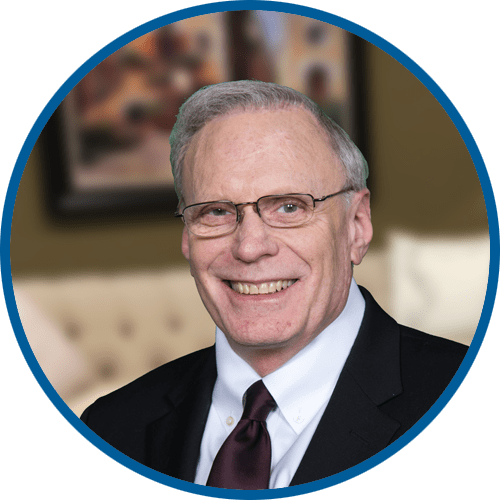 Peter R. Wechsler, IAR
President & Co-Founder,
Franklin Retirement Solutions
Phone: 215-657-9200
Fax: 215-359-1766
Email: [email protected]
About Peter Wechsler, Your Retirement Quarterback®
Since co-founding Franklin Retirement Solutions more than 15 years ago, Peter Wechsler has strived to protect his clients' financial assets, calibrate inflation-adjusted income planning and ensure a comprehensive and coordinated approach to retirement planning. As Your Retirement Quarterback®, Peter has built one of the premier financial planning firms in the Delaware Valley.

A contributing factor to the satisfaction of Franklin Retirement's clients is that Peter has assembled a considerable team of experts with coverage on practically every discipline within retirement planning. This includes a Medicare and long term specialist, a life insurance expert, a tax planner, a real estate professional, an estate planning attorney, and of course, retirement & income planners each individually certified as licensed insurance professionals and market brokers.
Peter's Quotes Worth Requoting
In addition to being Your Retirement Quarterback®, Peter Wechsler's a little bit of a wordsmith—coining and curating a considerable list of worthy quotes. Take a look at some of them here.
As an RIA, Franklin Retirement is held to a higher standard than stock brokers and Peter has a fiduciary obligation to act only in his clients' best interest. He takes pride in building long-term relationships with his clients. His primary goal is to continually improve his clients' financial positions while protecting their assets. Using Franklin Retirement's proprietary retirement planning process, each client receives a comprehensive retirement plan tailored to their specific needs, wants, and concerns. This process looks at areas of concerns in retirement such as: risk management, income planning, tax savings, estate planning, and health care.

Peter was born and raised in the West Oak Lane/Mt. Airy section of Philadelphia and now resides in Bala Cynwyd. He is a past president of the Jewish Federation of Bucks County, past vice-president of Junior Achievement of Delaware Valley and has been a foster dad for many years. He works closely with his son, Jeremy, the Estate Planning Attorney for Franklin Retirement Solutions.